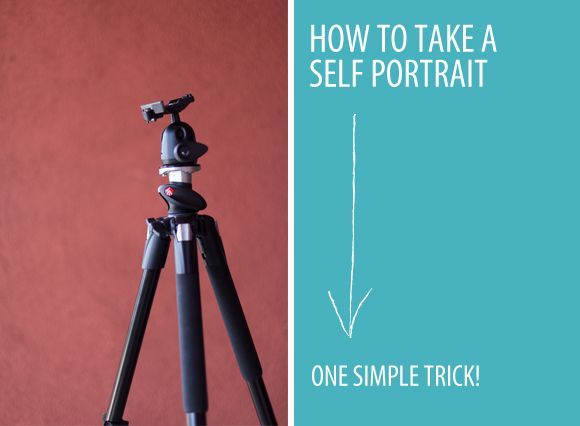 I saw a great question of the Clothed Much forums about taking "
successful selfies
" and it got me thinking. What IS the best way to take a successful selfie? I tried it out myself and realized how tricky it is to make sure the camera is focused right and also HOW AWKWARD IT FEELS when someone walks by. So I've got a quick tip to address issue #1 there - I still haven't figured out the not-feeling-awkward part!!
You're going to need some sort of
tripod
for your camera so it can be at nearly eye-level to you. You'll need a nice
location
with good, even lighting. And
chapstick
. Whaaat? Yes, chapstick.
We're going to use the chapstick as a marker as we set up the shot because it's tricky to focus the camera when you're just looking at a blank sidewalk. By placing the chapstick where you intend to stand, you've got something small and bright to manually focus your lens on before you jump in the pic. Chapstick is small enough that once you get yourself in the shot, you can tuck it into your back pocket, hide it behind your shoes, or kick it out of the way.
1. Switch your camera to MANUAL FOCUS then carefully align the focus on the chapstick. Snap a picture to check focus and exposure. Then, switch your camera to SELF TIMER mode. Set it for 10 seconds.
2. Click the shutter, then run over to your chapstick! Okay, running is not actually necessary. 10 seconds is splenty of time to walk 10 feet, so don't stress.
3. You made it! Go ahead and pick up the chapstick. And then...
4. Line up your toes directly on the spot your chapstick was sitting. Strike a pose and wait for the click! Then put your chapstick back in position, check the back of the camera, and snap a few more. You did it!
Here's my go at it...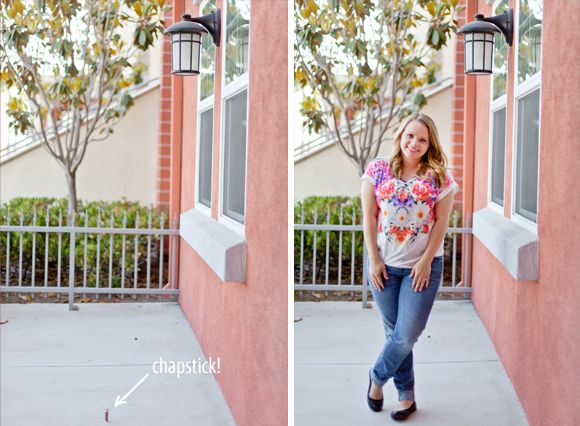 But the real question is -
how do you take selfies without feeling completely awkward?!
Answers in the comments would be appreciated.. 'cause I've got nothing!