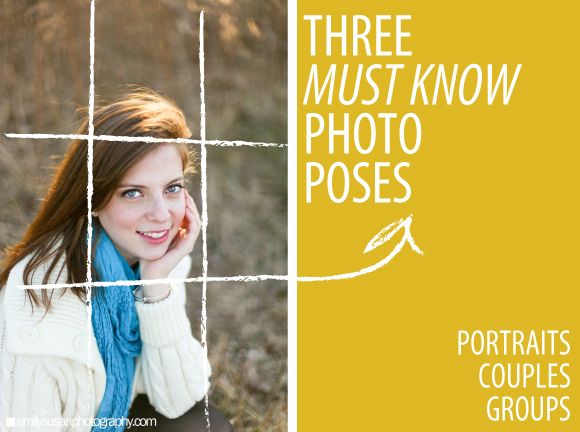 Starting out, posing subjects was always the most difficult thing for me to figure out. "Err.. stand over there.. and smile." Lets face it - an awkward pose can ruin even the most beautiful shot. Here are several of my "go to" fail-proof photography poses that work like a charm!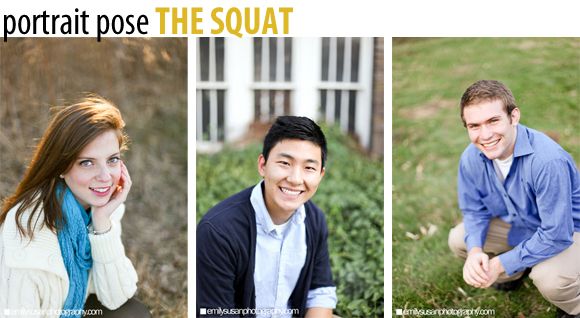 Have your subject squat down low to the ground, at a slight angle away from the camera. The face is lit up from slightly tilting towards the sky and there's simply no way for any double chins to make appearances. It's perfect for short photographers (me) who can never get a nice standing portrait of taller subjects.
There's something sweet and endearing about leaning your head on your sweetheart's shoulder. It's an ideal shot because it helps bring the faces close together for portraits. Try having your subjects look in different directions or at one another for a little variation.
For large groups, it's crucial to stagger your subjects. Having a family of nine (like above) standing shoulder to shoulder in a line would look BLEH. Grouping subjects with standing, kneeling, squatting, and sitting adds visual interest as well as allows the group to be tight knit with faces close together.
Was this helpful? Let me know in the comments what other photography questions you have!