I mentioned in my
last post
the importance of getting good lighting for pictures. But what about those less-than-perfect lighting situations where you are DYING to take a good picture? I shot a
wedding
last month where I ran into these two tricky lighting situations and thought I'd share how I conquered them!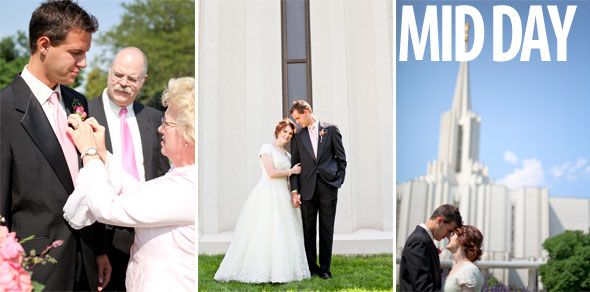 Middle-of-the-day pictures are tough. The sun is high in the sky, which means it can leave your subject with unflattering under eye shadows and a crazy over-exposed picture. No good!!
Try this:
ISO - 100
Aperture - f/2.8 to f/6
Shutter Speed - 1/600th to 1/1000th of a second
Also helpful: Reflector
You know how you always want to squint when the sun is really bright in your eyes? These settings are basically like "squinting" for your camera lens, it limits the brightness. And next is...
Most photographers treasure the hour
before
sunset, but what about after? No need to pop out that little flash, try this first...
ISO - 400 - 600
Aperture - f/1.8
Shutter Speed - 1/60th of a second
We are trying to allow as much light into the camera as we possible can! A wide open aperture (imagine it's like opening your eye up super wide), a slower shutter speed to get all that light in, and a higher ISO should do the trick.
Was this helpful? Let me know in the comments what photography questions you have.