Oh, hi! I'm Erica, and I blog over at
North Meets South
, a silly blog about me, my style and my life in Manhattan.
If you saw me walking in the city today, you'd probably think I was absolutely out.of.my.mind. And I probably am because on the day that New York has recording-breaking heat, I'm wearing not one but
two
shirts (with sleeves!) and a lined skirt...to my knees! There is nary a shoulder, thigh, navel or boob in sight! Why, you ask? Why do you insist on shrouding your body with clothing when with this heat, you could get away with public nudity? Because this what I believe is
dressing modestly
.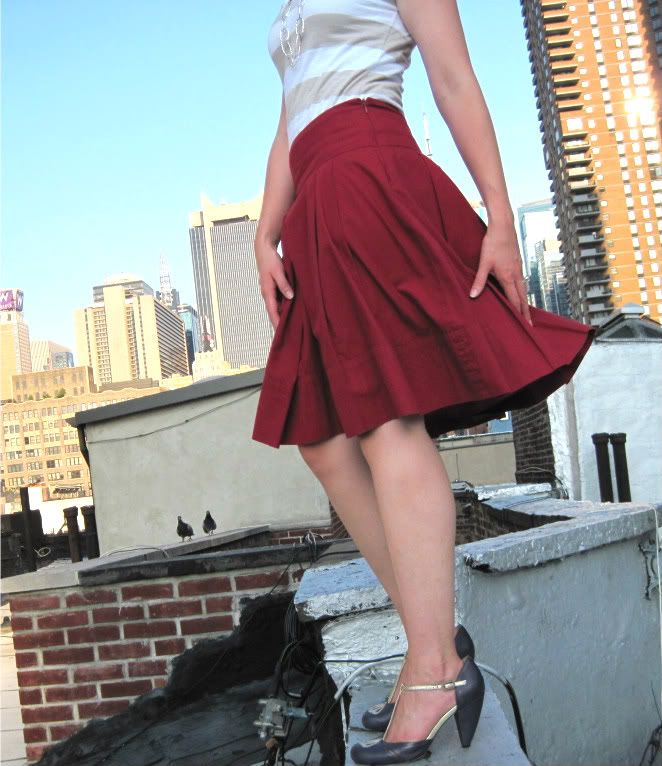 While the particulars of my modesty are dictated by my
religion
, the principle of modesty is more than what I do or don't wear. Modesty is how I show reverence, respect and gratitude for the most precious gift God gave me: my body.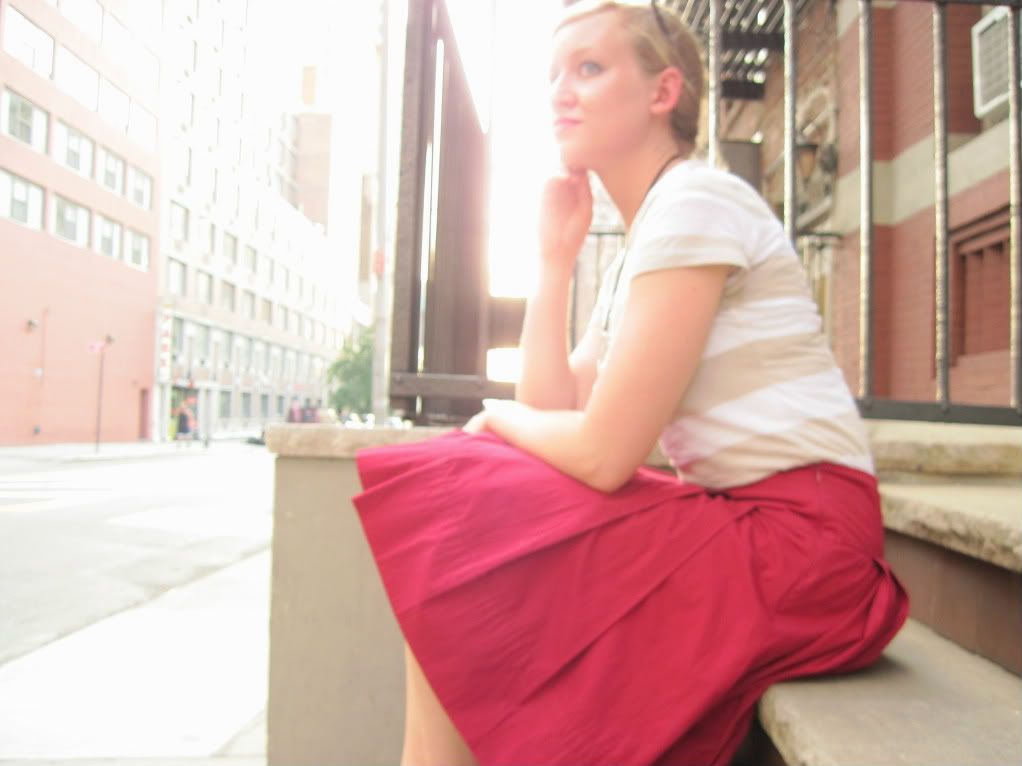 With my body being my most precious possession, except for those Seychelles heels I thrifted for a buck, I try to keep it looking its best (well...usually) without being too exposed. I mean, I'm not gonna share those Seychelles heels with any stranger on the street, so I definitely won't be sharing the glory that is this.
*gestures to self*
I dress modestly so my clothes keep the focus on me, not my flesh, and so what shouldn't be seen, isn't.
And let's face it, I've always hated to share anyway.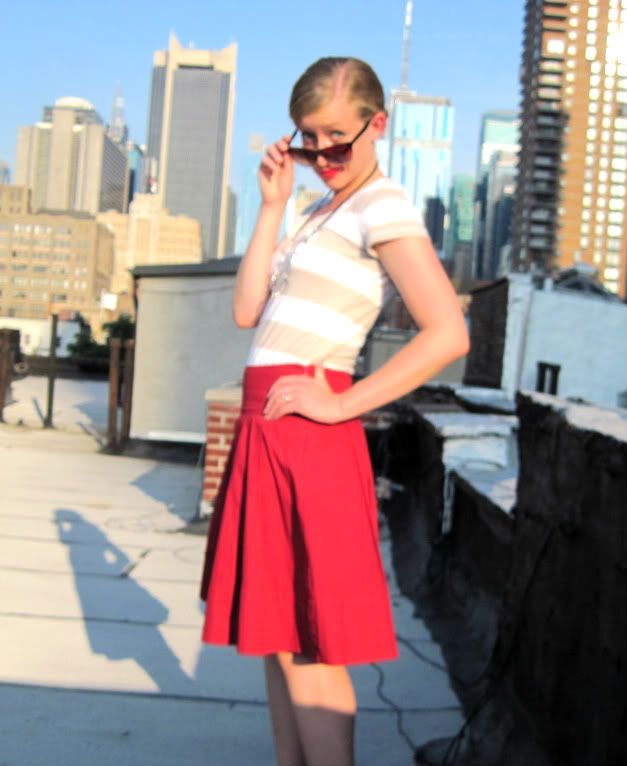 Yeah, this ain't for you.