I think if I could get away with it, I would wear these jeans allllll the time.
Side question: Do my legs look short in these???
I love loose-fitting anything although it isn't flattering 90% of the time. My philosophy with boyfriend jeans is to make sure you have something form-fitting on top to balance the looseness on the bottom.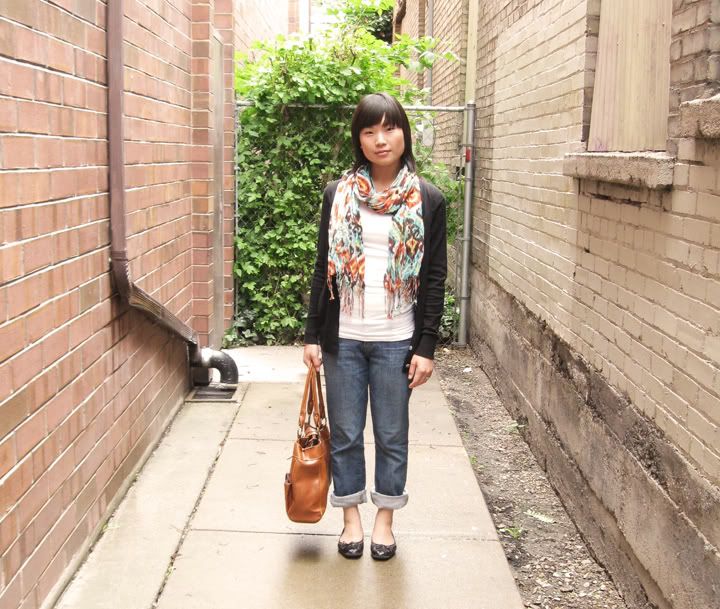 Anyway, I really like this scarf, but I don't love it yet. If you haven't noticed, I don't have a lot of bold prints. I wish I did but I don't. So this is pretty bold for me.
....I love this alleyway.