I feel so out-of-energy and tired today if you couldn't tell from my face. But I did make myself go outside to take a somewhat decent picture. It was really windy and the sun was in my eyes but the husband managed to find this nice little shaded area for me....love him!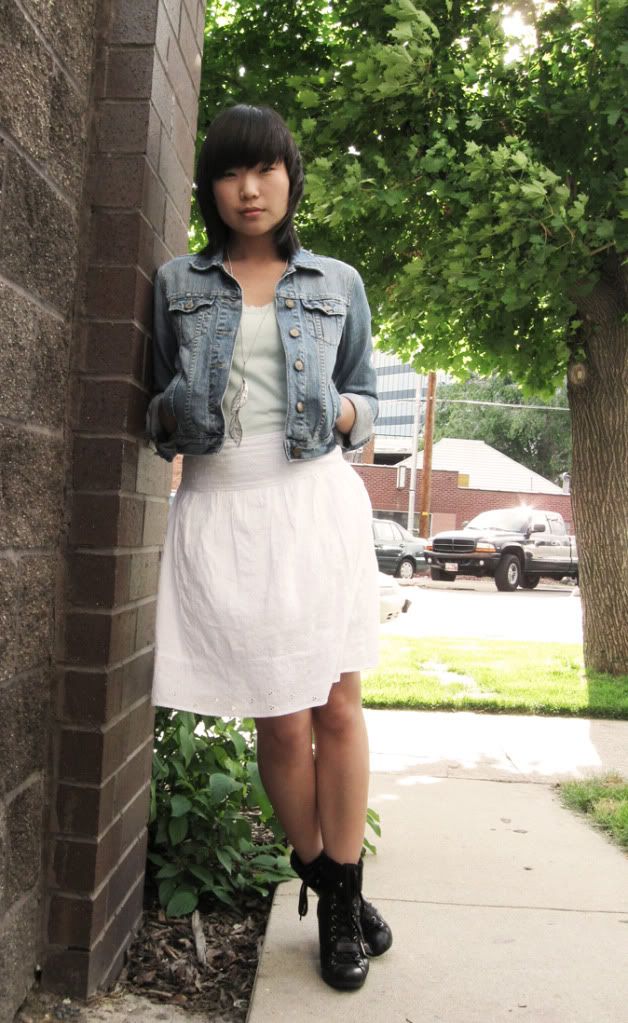 Wearing
AE

denim jacket
($5),
H&M

necklace
($5),
AA tee
($10),
Wet Seal

skirt
($10),
Nine West

boots
($65).
I never know what to write on here.... I mean, I don't want it to be too personal because that's not what this blog is about but then again that only leaves what I'm wearing to be written.
Anyway, I'll end this post with one thing: life never gets easier - it only gets harder.

There are more choices to make. There are more things to worry about.