I don't have a sewing machine and the one time I used it I went to a friend's house and horribly executed a
supposedly
simple task. I don't think I have the coordination skills to use a sewing machine properly!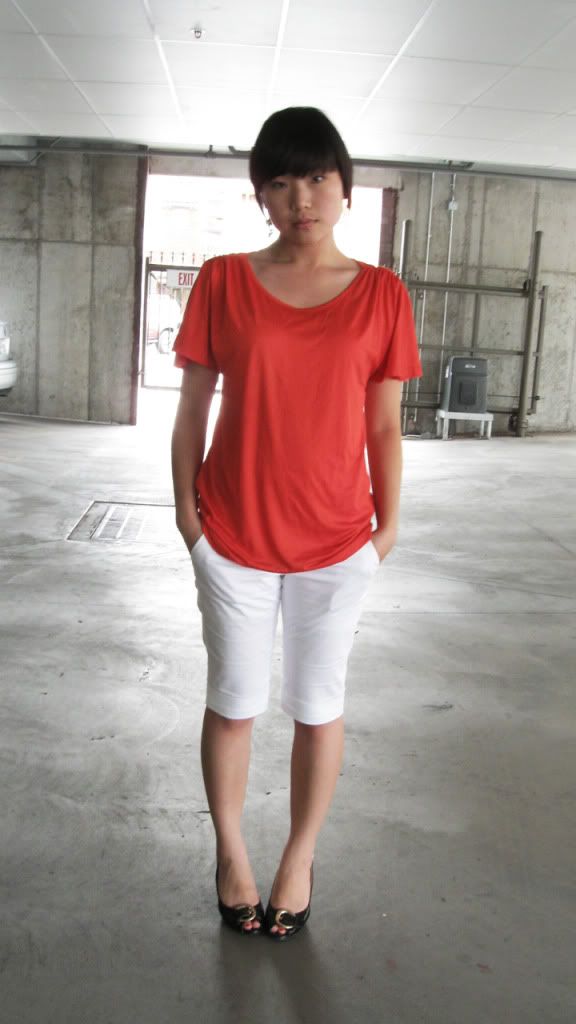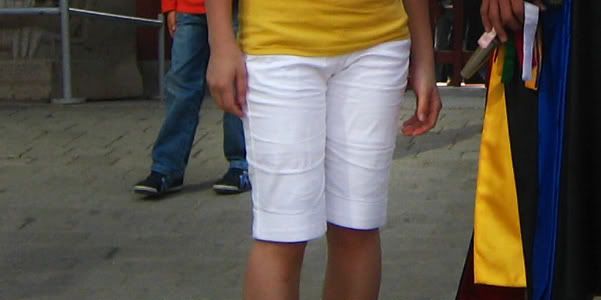 So last night I decided to take these shorts in a little
by hand
. See the before??? What a disaster!! They just made my short legs look even shorter. But now I love how it fits - it looks cleaner in my opinion.