I am wearing one of my new shirts today. It's from Forever 21. What drew me was its color - I don't have anything pinkish-gray-purpley. I like it! Plus, it stretches to the max so I can wear it when I get preggo. Double score.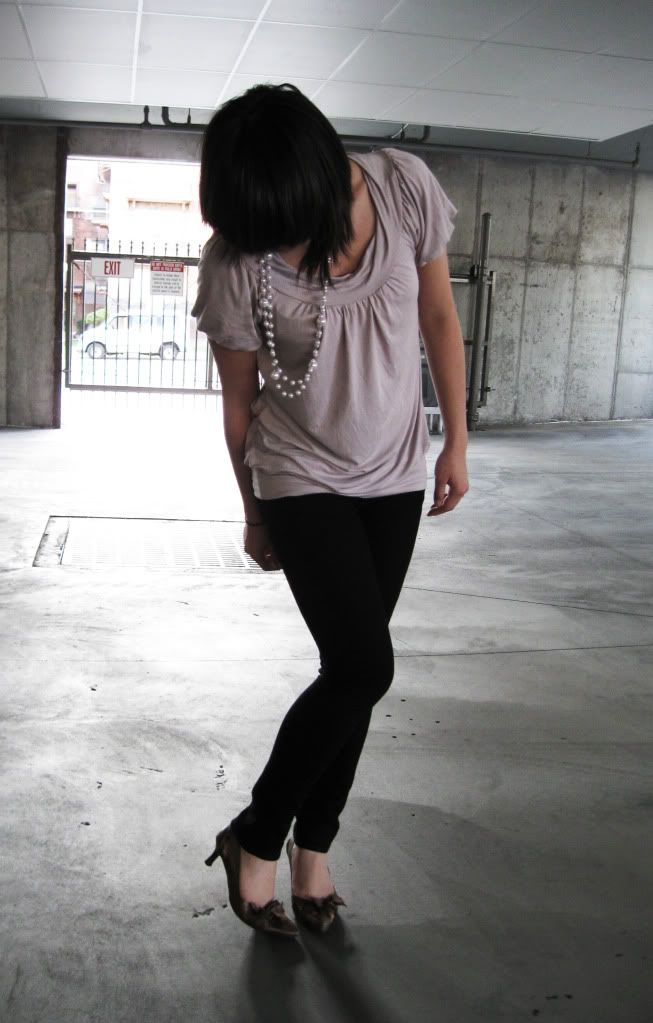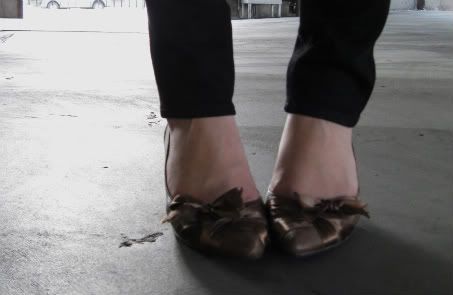 Wearing
pink faux pearls
($5),
secondhand F21 top
($4),
J

Brand

jeans
($158),
brown shoes from Korea
($25,
3 years ago
).
I am also wearing brown shoes if you couldn't tell (I love the bows). Black and brown DO go together. I used to be one of those matchy-matchy people but don't worry, I am better now. Anyway, I felt very cute and Asian today. I usually try to downplay my Asianness but today it was just inevitable.