I know you have already seen this before but I like it. So the shorts/boots make their comeback. I can't get enough of these boots. I wish summer wouldn't come so I could wear them more.
Hey, check out my calves!!! Hahahaha, probably not something you want to read about but I am trying to get in shape for our family trip to Hawaii. I want to think I am making progress...so don't mind my side note.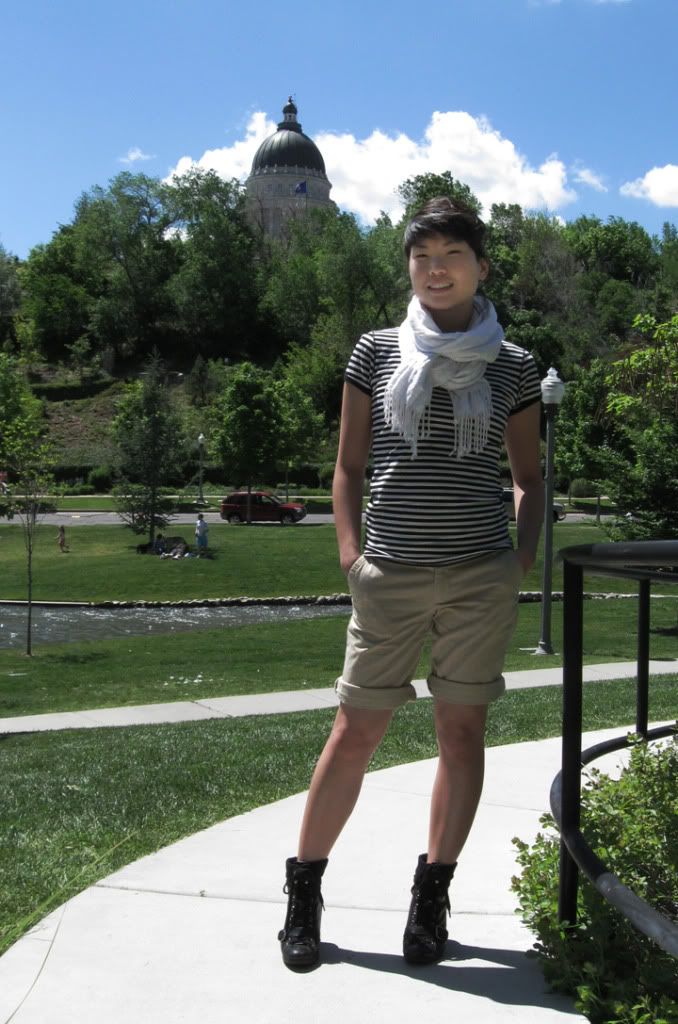 Wearing
H&M

scarf
,
secondhand F21 shirt
($3),
Old Navy

shorts
,
Nine West

boots
.
I know scarves aren't rational in the warmer months but it is so easy to make an outfit look so much better with a scarf. Another reason why I wish summer wouldn't come. I am usually not this bitter, promise. All in all, today was a fun-filled day of Chinese food, people-watching, mountain-biking, and a BBQ!!