Not a very exciting outfit today I'm afraid. Just wanted something light for this 90 degree weather that has somehow hit us.... Might as well take advantage of it so I'm gonna try to take my pictures outside as much as possible. It is no fun looking at a doorway pic, I know.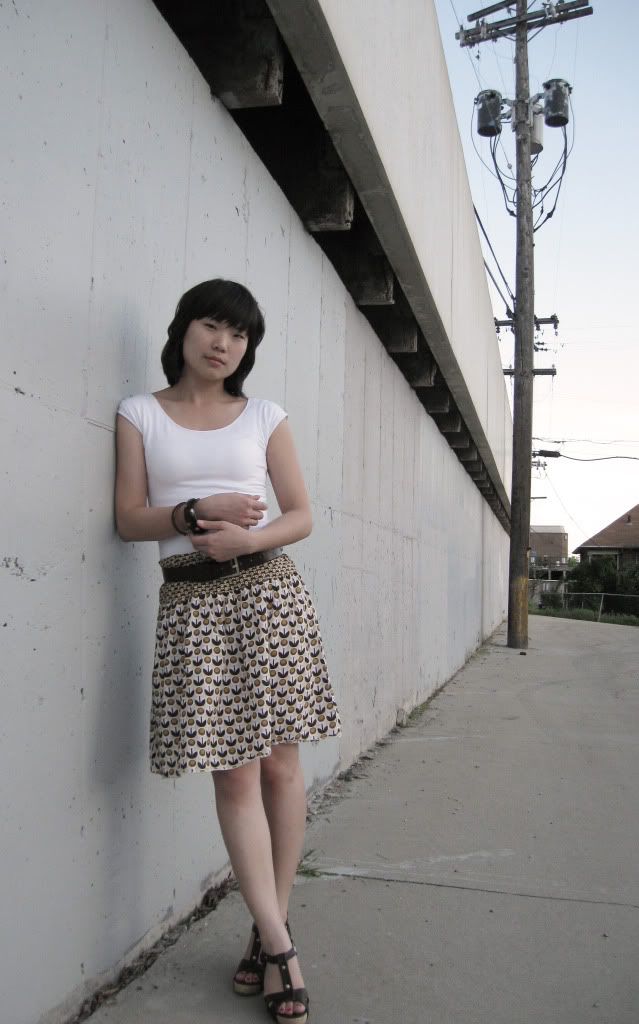 Wearing
Downeast Basics
white top (gift from my MIL), thrifted belt ($2),
Wet Seal
skirt ($10,
2 years ago
), secondhand brown wedges ($7), thrifted bangles ($2.50).
And if you're true Utahan, you can probably figure out in which area I live. Just don't stalk.