These clothes didn't really flatter my body but I loved the looseness of these shorts
(I rolled them up halfway through the day to make them look less mom-ish. No offense! I know there are stylish moms out there but there

are

those who need help. Admit it. It's true.)
and the blazer. I thought the boots would make a nice comeback with this ensemble as well. Anyway, I have concluded that the top of my head is easier on the eyes than my face. And as I've stated before.....I suck at faces.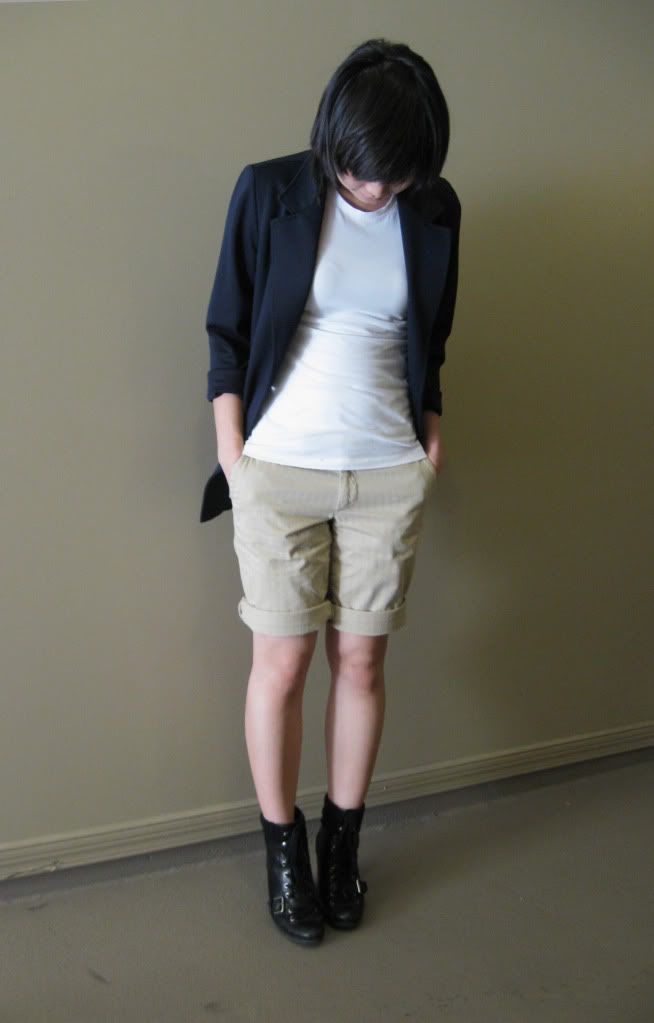 Wearing
thrifted navy blazer
($3),
Gap stretchy tee
($8),
Old Navy shorts
($10?,
4 years ago
),
Nine

West

boots
($65).
I have recently caught the baby bug and was browsing around Etsy when I came upon
this lovely number.
How ADORABLE is that hat?!? and the baby of course!
(Please do not tell the husband...)
Also,
LaToya
is doing a giveaway and I would like to win the bracelets so don't enter!! Thanks. :P